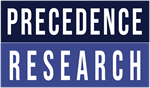 Application Specific IC Market to Hit US Dollar
London, Nov. 25, 2021 (GLOBE NEWSWIRE) — Precedence Research recently announced a report on "Application Specific Integrated Circuits Market – Global Industry Analysis, Size, Share, Growth, Trends, Regional Outlook and Forecast 2021-2030".
An application-specific integrated circuit is an integrated circuit that is custom-designed for a specific application or function. These integrated circuits (ICs) combine all the electronic components into a single chip. These circuits can also combine the functions of many small and medium-sized integrated circuits that perform certain functions individually on a single chip, allowing the whole system to be assimilated on a single chip to recognize system needs. These integrated circuits are used in a variety of industries, including automotive, telecommunications, electrical and electronics, and medicine.
Get a sample copy of the report OR any customization requirements @ https://www.precedenceresearch.com/customization/1385
The crucial factors responsible for the growth of the market are:
Increase in demand for smartphones and tablets.
Increasing use of mechatronics in industrial and automotive applications.
The increase in demand for consumer electronic devices.
Regional overviews
North America led the application specific IC market, contributing over 21% in 2020 and is expected to grow significantly over the forecast period. This is due to the presence of major market players who continuously invest heavily in research and development activities to produce innovative products.
Scope of the Application Specific Integrated Circuits Market
Report cover
Details
Market size in 2021
$265.2 billion
Growth rate from 2021 to 2030
CAGR 4.8%
Fastest growing market
Asia Pacific
The biggest market
North America
base year
2021
Regional scope

North America
Europe
Asia Pacific
LAMEA

Companies covered
OmniVision Technologies; Infineon Technologies AG; Semiconductor Component Industries, LLC; Intel Corporation, Tekmos Inc.; Seiko Epson company; Socionext America Inc.
Report Highlights
The semi-custom ASIC product segment is expected to dominate the market, contributing more than 48.5% of the revenue share in the coming years.
The consumer electronics application segment of the application-specific integrated circuit market leads the market with a market share of over 34% in 2020 and is expected to grow significantly over the forecast period.
By geography, North America holds a major share accounting for more than 21% revenue share in 2020 in the application specific IC market owing to the major market players in the region.
Market dynamics
Driver – The consumer electronics application segment if the leading end-use industry of the application-specific integrated circuit market and rising demand for phones, tablets, laptops, and other electronic products are expected to drive the market growth.
Detention – The high cost of custom circuit fabrication, circuit design costs, and functional reliability difficulties are the major impediments to the growth of the application-specific integrated circuit market.
Opportunity – Smaller, lighter and better portable gadgets, such as tablets, smartphones and future IoT devices, are the result of semiconductor reduction and integration. This leads to the development of durable electronic gadgets, which is likely to create significant growth potential in the market.
Challenges – Complex design and high manufacturing cost are the attributes which are expected to be a major challenge faced by the market.
RECENT DEVELOPMENTS
On October 27, 2021, the new XENSI TLE4972, developed by Infineon Technologies AG, is the company's first vehicle current sensor. For accurate and consistent current measurements, the coreless current sensor uses Infineon's well-known Hall technology. Due to its compact design and diagnostic modes, the TLE4972 is well suited for xEV applications such as traction inverters in hybrid and battery-powered vehicles, as well as battery master switches.
On October 26, 2021, vehicles are becoming more vulnerable to cyberattacks as they become more electrified and connected, which may have significant implications. Therefore, car manufacturers must ensure that telematics data is properly protected. As a result, Infineon Technologies AG launched the SLI37 automotive security controller, which is an easy-to-use and reliable trust anchor to protect safety-critical automotive applications such as eUICC (eCall) ready for 5G, V2X communication, drive-through access, and SOTA updates.
On September 21, 2021, the MAX77659 single-inductor multiple-output power management integrated circuit (SIMO) (PMIC) with built-in switch-mode buck-boost charger charges portable devices, hearing aids, and Internet devices from objects (IoT) faster and in less space than any other PMIC now available, according to Analog Devices, Inc. The MAX77659 SIMO PMIC delivers more than four hours of battery life after a ten-minute quick charge and uses a single inductor to power multiple rails, reducing the bill of materials (BOM) by 60% and the total size of the solution by 50%.
Segments covered in the report
By product
Fully Customized ASIC
semi-custom ASIC
Programmable ASIC
By request
Telecommunication
Industrial
Automotive
Consumer electronics
Others
Click here to View full report table of contents
Buy this Premium Research Report @ https://www.precedenceresearch.com/checkout/1385
You can place an order or ask any questions, please feel free to contact at [email protected] | +1 9197 992 333
About Us
Precedence Research is a global market research and consulting organization. We provide an unparalleled nature of offering to our customers located all over the world across industry verticals. Precedence Research has expertise in providing in-depth market intelligence as well as market insights to our clients spread across various businesses. We are obligated to serve our diverse customer base in medical services, healthcare, innovation, next-generation technology, semiconductor, chemical, automotive, aerospace and of defence, among the various companies present in the world.
For the latest update, follow us:
https://www.linkedin.com/company/precedence-research/
https://www.facebook.com/precedenceresearch/
https://twitter.com/Precedence_R