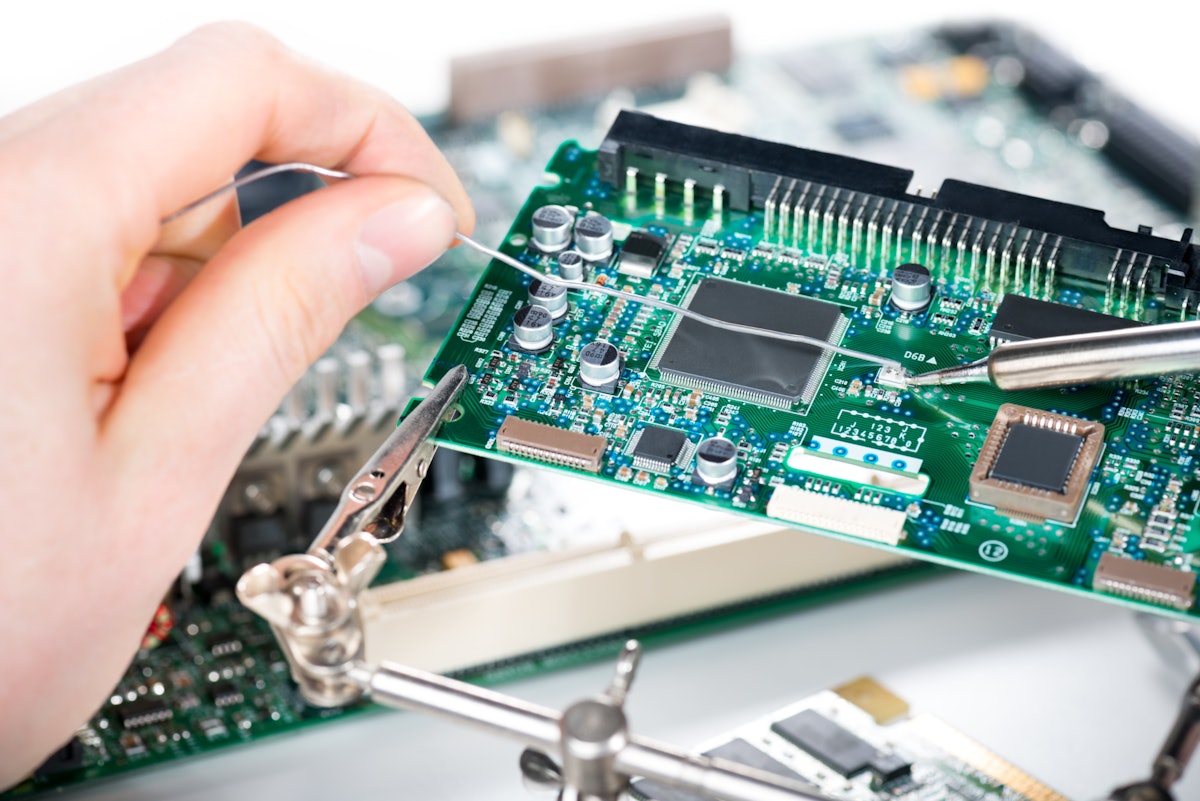 Discover the intelligence in your electronic component data
From trade wars and environmental regulations to component shortages, manufacturers and distributors are currently facing a "perfect storm" of supply chain obstacles. New insights can help smart businesses weather the storm effectively and stand out from the crowd.
Unpredictable supply, international tariffs, changing environmental legislation and age-old challenges such as component obsolescence are having an increasingly complex impact on the way manufacturers do business. New tariffs can increase component costs by up to 25%, while environmental regulations such as REACH, an EU regulation covering the production, import and use of chemicals, have recently added additional weight. lead (Pb) to its candidate list of "Substances of very high concern, SVHC". "This decision added 18.8 million different part numbers to the required reporting mix. Although when it was first released, REACH was not considered to have a significant impact on the electronic components industry; there is now has nearly 58.2 million parts requiring a REACH report.
In an environment where simply staying ahead of component obsolescence is a full-time job, business information needs grow and become more complex. To overcome these challenges, businesses demand reliable engineering / engineering data, test and simulation data, and information that supports accurate reporting, monitoring, and tracking.
In this article, we explore the main challenges that manufacturers and distributors are currently facing; show how these obstacles impact their profitability and sustainability in the industry; and reveal best practices companies can follow to successfully navigate increasingly complex global supply chains.
The challenges keep rising

New pricing, reporting and compliance challenges are piling up and making it increasingly difficult for businesses to navigate a turbulent business environment. RoHS legislation in the EU and China, for example, restricts the use of hazardous substances in electrical and electronic equipment (EEE) and encourages the collection and recycling of such equipment. In the United States, Cal Prop 65 requires companies to notify Californians of exposure to certain chemicals.
These regulations and a handful of others place new constraints on the component supply chain, the challenges of which do not end there. In fact, there is a "perfect storm" in the air right now and it is fueled by growing global demand (which exceeds manufacturing capacity for some types of devices), declining inventory quantities and extended order times. This increase in demand resulted in parts being allocated or orders being limited to fixed quantities per month.
For OEMs, these realities translate into major supply challenges as buyers strive to secure the component supply chain. In addition, widely reported short- and long-term supply chain disruptions have, in turn, created production delays. Ultimately, this perfect storm of sourcing challenges is limiting sales (compared to last year's sales volumes).
No end in sight for tariffs

Because supply chain expenses are one of the biggest costs for businesses, anything that fluctuates can impact margins and profitability while upsetting the delicate balance that a purchasing professional has. took the trouble to establish and cultivate. Add a 25% tariff to a company's existing costs, for example, and the entire supply chain is disrupted. The current US administration has already imposed three sets of tariffs on more than 800 electronic products and more than 6,000 types of tariff products. This does not bode well for the organization which is already grappling with other supply chain challenges.
For OEMs, understanding and absorbing these cost increases has become extremely difficult. To fully grasp their impact on a specific organization and its end-to-end supply chain, one needs to know the specific Harmonized Tariff (HTS) codes, countries of origin, sources of alternative parts and other points. key data. Without this intelligence, companies simply cannot make the best possible sourcing decisions.
Distributors currently face their own set of price barriers, the main question being: "Exactly what components are affected by the tariffs and are, therefore, 10-25% more expensive than their counterparts?" Again, without the precise HTS codes, countries of origin and component packaging labels, distributors are forced to play guesswork in a business environment characterized by very fine margins and growing customers. demanding.
Navigate the Perfect Storm

Unfortunately, the global component shortage is not going to go away anytime soon. According to EPS News, the supply of electronic components tightened further in the fourth quarter of the year, with demand remaining at or above normal levels in the automotive, IoT and consumer markets. industry. "The ramp-up may not bear fruit until the end of the year or 2019," the publication reports, "and tariffs are likely to undo an already strained supply chain".
Investment firms say the current shortage of electronic components is only getting worse. "Delivery times remain high for a number of components, including capacitors, resistors, memory and some discrete components, according to our analysis of distribution data," Stifel reported. "We continue to see signs of double-ordering as customers scramble for parts. The shortage of Multilayer Ceramic Capacitors (MLCCs) is most serious, with many parts seeing requests for reordering of orders from customers waiting for MLCC or other parts.
By digging deeper, BOM Intelligence by IHS Markit distinguished between capacitors (MLCC and special capacitors), resistors (fixed and network), transistors (bipolar transistors and power FETs), diodes (Zener and Rectifier) ​​and RF relays as a handful of the components that are currently experiencing long lead times. Distributors observe average lead times exceeding 52 weeks.
It's in the data

Combined, the barriers described above come together to create a "perfect storm" of disruption for any business that depends on a global supply chain to get its products from design through manufacturing to market. From a manufacturing / planning perspective, for example, just being able to get basic components on time and ready to be turned into finished products has become bad news, bad news in the industry. a world where customers place more orders and demand faster delivery times.
Meeting customer demands while maintaining profitability requires internal business systems that can be quickly referenced, exchanged, shared and updated, all with the goal of being able to scale up quickly to meet demand. Armed with a trusted, comprehensive source of component information for complete and current part information, organizations can effectively integrate their related internal content and then leverage that content across all of their internal systems. This not only eliminates information silos, but also provides all stakeholders with the internal information and reliable components they need to make the best possible decisions in a turbulent supply environment.
In return, companies can rest assured that the parts they purchase are environmentally sound, that their reporting is accurate, and that any pending component obsolescence is clearly on their radar screens. Then organizations can take the necessary steps to avoid any issues that could interfere with the smooth functioning of their own supply chains.