Electronic Component Shortages for 2022 and Beyond – February 28, 2022 – Conical Technologies
printable version
Shortages of electronic components for 2022 and beyond
February 28, 2022
editors Choice
News
By Daniel Haywood, CEO, Conical Technologies.
When the Covid-19 pandemic hit the world in 2020, the balance between supply and demand in the electronic components industry was at a critical point where supply could barely meet demand – in the most cases. Occasionally there were shortages of parts for short intervals, but these could be managed. The value chain, from the extraction of raw materials to their processing and finally to the manufacture of the actual parts, was largely balanced in the sense that everything from raw materials to final distribution was running smoothly. When the Covid lockdowns hit the world, the first part of this value chain that suffered was the extraction of raw materials. With mines shutting down worldwide, the component value chain was staring down the barrel of a gun.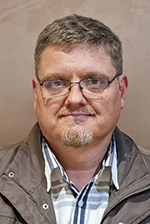 Daniel Haywood.
Fire and plague
Another important factor in the value chain is the component manufacturers themselves. The epicenter of the breakout, Wuhan in China, is also home to several leading component manufacturers and distributors. When Wuhan and later the rest of China were locked down, most of these factories could not meet the demand for components. As the pandemic spread around the world, more component factories had to shut down production. This was the start of a snowball effect that has brought us to a point now in 2022 where most of these companies are still trying to catch up on production.
Compounding the already existing problem of semiconductor shortages, there have been unrelated fires at semiconductor factories around the world. One of these factories, owned by Asahi Kasei which specializes in analog-to-digital and digital-to-analog conversion components, caught fire in October 2020. Another Japanese factory, owned by Renesas Electronics which supplies 30% of the market world of microcontroller units used in cars, caught fire in March 2021. After the fire, the plant could only operate at 10% of its original capacity and Renesas said it would take at least 100 days to return to normal production. However, normal production levels have taken much longer than expected and still fall short of expectations. In January 2022, a fire at ASML's Berlin factory affected the production of EUV lithography equipment used in the production of semiconductor chips.
Protect against the tidal wave of demand
In 2020, the demand for advanced semiconductors increased by 6.5%, mainly due to the increase in demand in the automotive, space, defense, smart devices and electronics markets. 'computer science. In 2021, global demand for semiconductors grew by around 8.4%, as reported by the Semiconductor Industry Association, to around $433 billion. A very big contributor was the mobile market for 5G handsets and infrastructure.
With the annual growth in demand for semiconductors expected to increase again in 2022 due to more industry sectors undergoing digital transformation and the rise of IoT systems, several major chipmakers and governments have pledged to invest large sums of money to build capacity in the semiconductor. manufacturing environment.
According to Data Center Dynamics, an international industry content publisher, the South Korean government and domestic semiconductor makers like Samsung and SK Hynix have pledged to invest around $451 billion to increase capacity, and doing so, the country will become a world leader in this field. Samsung said it will invest $151 billion through 2030 in its System LSI and foundry businesses. The South Korean government has also pledged to train 36,000 new semiconductor experts at an estimated cost of $1.3 billion.
According to Taiwan Semiconductor Manufacturing Company (TSMC), a leading chipmaker and the world's most valuable semiconductor company, it will invest about $100 billion over the next three years to expand its capacity. TSMC is already the largest independent semiconductor foundry in the world.
Invest in geographic diversification
However, despite these massive investments, there has been recognition of the need to diversify the component supply chain to circumvent reliance on Taiwan and South Korea.
In the United States, the "Build Back Better Plan", a legislative framework proposed by President Joe Biden before his inauguration, pledged to support the American semiconductor industry with a massive technology funding bill introduced in June 2021 which provided for $52 billion destined for the United States. expanding chip production for companies like Intel, which plans to build a new $100 billion mega-factory in Ohio. This spending will ensure US market access to semiconductors and also help normalize semiconductor shortages. This investment will also help the US electronics market break free from its dependence on semiconductors from the Far East.
In the European Union, plans to increase component manufacturing capacity in the region are also gaining momentum. The German federal government has pledged to provide €4.5 billion in state aid and total investments of €15 billion for microelectronics and communication technologies.
Recovery Prognosis
According to Pedestal Research, semiconductor shortages will continue through 2022 and into 2023. At that time, some of the investments in factory upgrades and infrastructure are expected to pay dividends and the shortage is expected to become less of a problem for consumers of these semiconductor products. The challenges of rebalancing the semiconductor device market and getting parts into the hands of customers are expected to take much longer to resolve, although some relief is starting to become evident.
Another downside we find at Conical Technologies, working in component supply every day, is getting customers to plan ahead and manage expectations. Our experience shows that forward planning has an impact on clients' cash flow, making this planning more difficult.
As a distributor of RF, microwave and power supply solutions, Conical Technologies has seen an increase in parts sourcing delays from its suppliers. Parts that were in stock now have long lead times and parts that had lead times now have very long lead times. Some of our power solution providers now have lead times of 32 weeks. This makes it very difficult in the South African electronics industry.
The best solution for the next two to three years is for program managers to plan much further in advance and for stock buyers to ensure orders are placed well in advance. We've seen customers request quotes for parts and only place orders four or even six weeks later. At that time, delivery of parts was again delayed, straining relationships between customers, manufacturers and parts suppliers.
Planning will be essential for the South African electronics industry to survive these difficult times.
For more information, contact Daniel Haywood, Conical Technologies, +27 66 231 1900[email protected], www.conical.co.za


Credits)
Further reading:
USB connectable vector network analyzer
Test and measurement of conical technologies
Mini-Circuits has announced the release of its new eVNA-63, a high quality and affordable test instrument with a bandwidth of 300 kHz to 6 GHz. The unit has a typical dynamic range of 132dB, trace noise …
Read more…
---
Quad band GPRS and GPS module
Conical Technologies Telecoms, Datacoms, Wireless, IoT
Conical Technologies is now a local distributor for AI-Thinker, the original equipment manufacturer of the popular and reliable A9G quad-band GPRS and GPS module for IoT and tracking solutions worldwide. the …
Read more…
---
Charting the meteoric trajectory of chip sales in China

Editor's Choice
The SIA attributes the growth primarily to rising US-China tensions and a national effort to advance China's chip sector, including government subsidies, sourcing preferences and other preferential policies.
Read more…
---
From the editor's desk: hurry, wait, or hang on for dear life?
Technews Publishing Editor's Choice
It seems like an eternity since businesses in the local industry came together and formed an association that aims to make a difference for the good of its members and the industry as a whole, rather than working individually to maintain the "business as usual".
Read more…
---
480W DIN Rail Power Supplies
Conical Technologies Power Electronics / Power Management
LIF480-10BxxR2 is a series of Mornsun AC-DC converters representing an economical and energy-saving power supply solution for standard DIN rail mounting. The products offer a high level of stability and …
Read more…
---
Safety is key for effective wireless battery management of electric vehicles
Altron Arrow Editor's Choice Power Electronics / Power Management
The ability to take control of a car remotely was demonstrated by researchers on a moving vehicle at the 2016 Black Hat conference, using remote access through the vehicle's gateway.
Read more…
---
A brief history of HBTs
Conical Technologies Electronic Technology
In 1947, Bell Labs engineers were tasked with developing a transistor. This development marked the beginning of the semiconductor industry that changed the world forever. The transistors would have …
Read more…
---
Single Output Voltage Regulators
Conical Technologies Power Electronics / Power Management
Mornsun has released the new K78xx-500R3 series of high-efficiency switching regulators, touted as an ideal replacement for the LM78xx series three-terminal linear regulators, with pin-out compatibility. the …
Read more…
---
Appointment
Conical Technologies News
Jan Carl Engelbrecht has been appointed Sales Engineer at Conical Technologies. He joins the company after studying engineering at Sol-Tech. For more information, contact Conique …
Read more…
---
Signal chain implementation for condition monitoring systems
Altron Arrow Editor's Choice Analog, Mixed Signal, LSI
Like all system designs, there are many choices to be made when it comes to designing a condition monitoring system, each of which comes with various trade-offs and can drastically change the design of the chain. DAQ signals.
Read more…
---