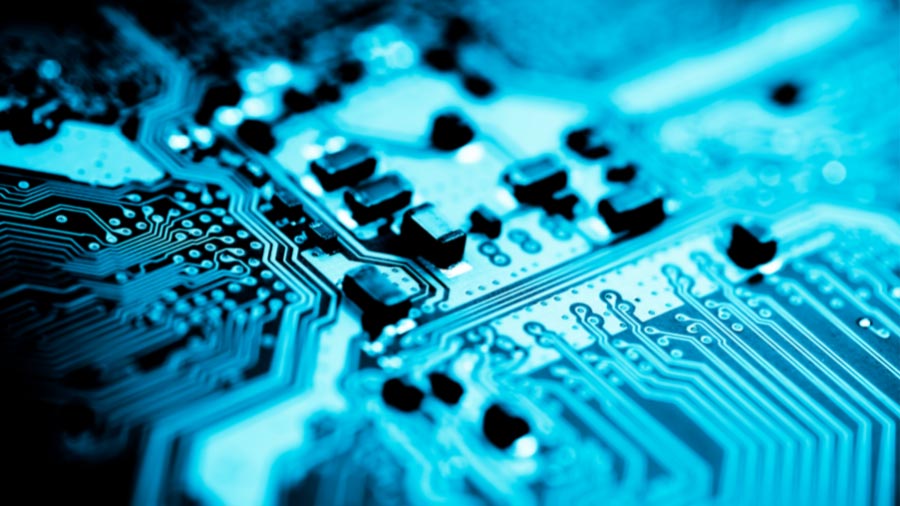 India launches Digital India RISC-V Microprocessor (DIR-V) program for next-generation microprocessors
India recently announced its DIR-V program to catalyze the country's semiconductor ecosystem through mass production of next-generation indigenous microprocessors. The Indian government has set a target to achieve heavy grade commercial silicon production and design gains by December 2023. For the same purpose, five MoUs have been signed between the government and entities such as Sony India, ISRO, BEL, etc. to promote the use of locally developed Shakti and Vega RISC-V microprocessors.
---
India recently announced its Digital India RISC-V Program (DIR-V) to create the next generation of indigenous microprocessors under its "Atmanirbhar Bharat" initiative. The program aims to obtain high-quality commercial silicon and design gains by December 2023, implying that indigenous chipsets are expected to enter mass production. (Design win is a technical term used in the semiconductor industry to indicate that a company's chip/product has been designed into a broad enough design that will result in many continued and volume sales of the chip .)
The federal government has set a schedule to commercially deploy the first indigenous chipsets – Shakti and Vega – by 2023-24 to meet growing demand for semiconductors in the automotive, mobility and computing segments. computer science.
This program is part of the Semicon India program, which aims to position India as a global hub for the design and manufacture of electronic systems.
Indigenous microprocessors: Shakti and Vega
The Indian Institute of Technology (IIT) Madras, in partnership with the Center for Development of Advanced Computing (C-DAC), has locally developed two open-source microprocessors named Shakti (32-bit) and Vega (64-bit), respectively, under under the "Microprocessor Development Program" of the Ministry of Electronics and Information Technology (MeitY).
Digital India RISC-V (DIR-V) Microprocessor Program: Key Points
India is mainly dependent on imports of semiconductors and the current shortage of chips is affecting the production capacity of manufacturers of automobiles, consumer electronics and mobile phones. The shortage of semiconductors also comes as demand accelerates for high-tech products that use such components.
Hence, the DIR-V program aims to make India self-sufficient in semiconductor technology. Professor V. Kamakoti, Director of IIT Madras, has been appointed Chief Architect of the DIR-V program, while C-DAC scientist Krishnakumar Rao has been appointed Program Director.
The program aims to strengthen partnerships between startups, universities and multinational companies, with the aim of making India a global RISC-V talent hub. Additionally, the DIR-V program also aims to make India a key supplier of RISC-V SoC (system on chips) for servers, mobile devices, automotive, IoT (Internet of Things) and microcontrollers around the world.
India hopes to build partnerships between platform majors like HP, VVDN, Apple and electronics manufacturers, Shakti/Vega teams and the whole DIR-V program. If these partnerships were to materialize and create major design wins, they could incorporate Indian-made chips into their larger systems/products and accelerate high-volume chip sales.
In addition, the government also expects companies to adapt their product designs to DIR-V Shakti and Vega products before 2023-24 and proposes that once silicon is ready for mass production, companies can start manufacture and incorporate chips into products.
Government signs MoUs to catalyze national semiconductor ecosystem
In a similar vein, the DIR-V program announced five MoUs for the use of locally developed Shakti and Vega RISC-V processors. They include:
Memorandum of Understanding between SONY India and DIR-V SHAKTI Processor (IIT Madras) for systems/products developed by SONY.
Memorandum of Understanding between ISRO Inertial Systems Unit (IISU), Thiruvananthapuram and DIR-V processor SHAKTI (IIT Madras) for the development of high performance SoC (System on Chip) and fault tolerant computing systems.
Memorandum of Understanding between Indira Gandhi Center for Atomic Research (IGCAR), Department of Atomic Energy and DIR-V processor SHAKTI (IIT Madras) for systems/products developed by IGCAR.
Memorandum of Understanding between Bharat Electronics Limited (BEL) and DIR-V VEGA Processor (C-DAC) for Rudra Server Board, Cyber ​​Security and Language Solutions.
MoU between Telematics Development Center (C-DOT) and DIR-V VEGA Processor (C-DAC) for 4G/5G, Broadband, IoT.
What is the Semicon India program?
India announced the Semicon India program on December 15, 2021 and received proposals from companies for the manufacture of semiconductors and displays from January 1, 2022. The program intends to catalyze the ecosystem Indian semiconductor company to compete with other bases in Asia to reduce India's import. Dependencies.
Through the scope of the program, the government hopes to attract major global chipmakers to make India their production base. India wants to achieve technology leadership in these strategically important areas – also critical to the security of the country's critical information infrastructure.
The program aims to provide attractive incentives and support to companies engaged in manufacturing silicon semiconductor fabrications, display fabrications, silicon compound/photonics/sensor semiconductor fabrications (including MEMS) , semiconductor packaging (ATMP/OSAT) and semiconductor design.