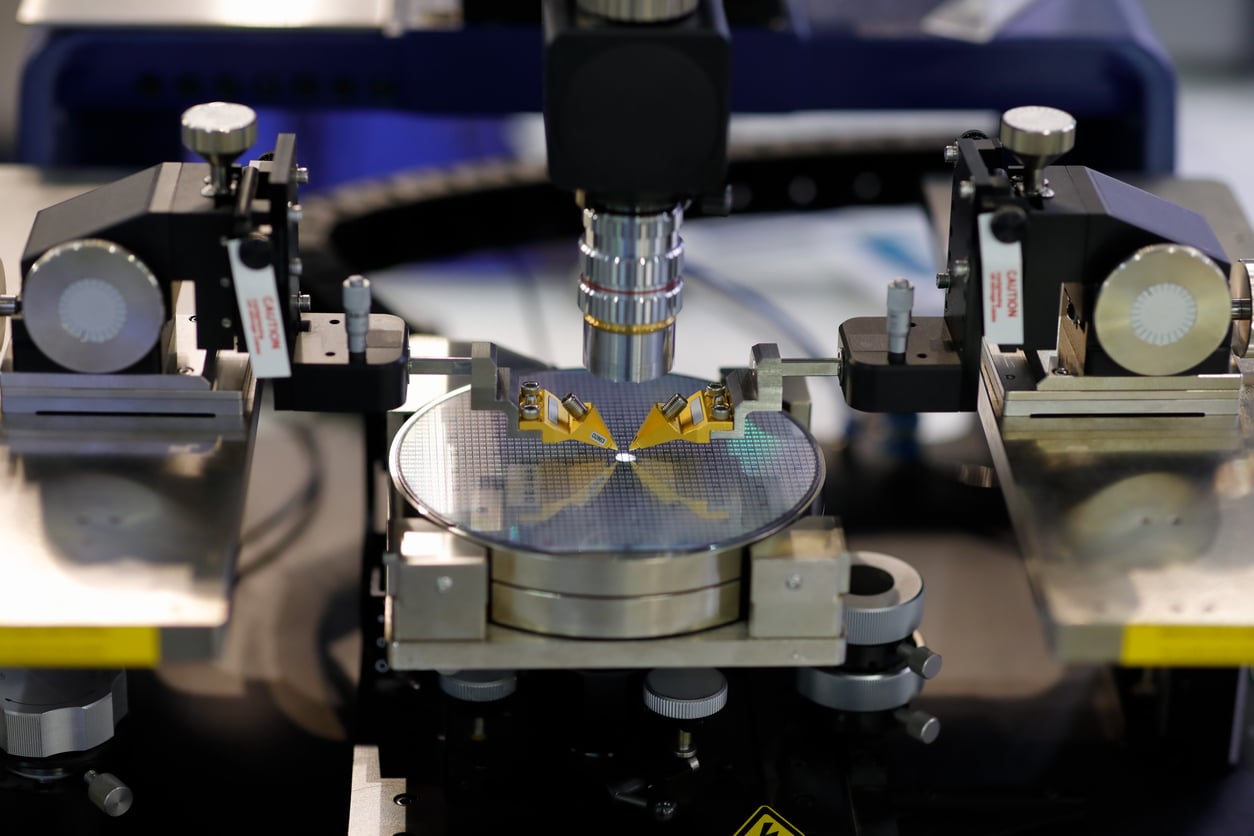 Understanding the global shortage of electronic components
With no sign of resolving the global electronic component shortage, SOTI's Faki Saadi discusses the impact on smart device manufacturers and end users.
Shortages of vital components have hampered the manufacturing and integration of connected digital devices and systems since 2018. As the rise of Industry 4.0, coupled with the growing production of chip-based vehicles and smart devices, means the demand for such components has never been higher, there just aren't enough semiconductors, capacitors, and other parts to go around. This has implications for both OEMs and end users.
SOTI is a Canada-based enterprise mobility solutions provider with a strong focus on IoT and connected technologies. DirectIndustry electronic magazine met Faki Saadi, SOTI sales manager in France and Benelux, to learn more about the problem, its implications and how to deal with it.
DirectIndustry electronic magazine: What are the main causes of the shortages that manufacturers of connected objects are currently facing? And how long will they last?
Faki Saadi: We have to go back to the beginning of 2018 to locate the origins of the problem. At this point, most of the global semiconductor companies were not investing enough in their manufacturing capacity, which meant there was a gap between supply and demand. At the end of 2019, following an increase in investments, production started to ramp up. Most industry experts believed that by early 2020 the issue would be fixed and OEMs would start receiving the deliveries they demanded.

Then came the Covid-19 pandemic and things got even more complicated. You have to remember that the Chinese city of Wuhan and its surroundings, where the virus started, is a very important region in terms of semiconductor and microchip supply chain. When this area was locked, it impacted the delivery of components such as semiconductors, capacitors, and resistors, as well as memory. The problem was exacerbated as the pandemic spread and more factories closed.

It is difficult to say how long the shortages will last. In 2021, the economies have restarted, so the demand for components is increasing. This situation is exacerbated by trends such as the electrification of the automotive sector. Keep in mind that conventional cars need 2,000 to 3,000 capacitors, while electric vehicles need an average of 22,000. On top of that, smartphone sales are increasing, more and more people are working from home. , the trade war between the United States and China continues and there are still supply chain issues to be resolved. I think it will take years for the industry to adjust.
DirectIndustry electronic magazine: Faced with such shortages, how should companies plan their strategy for managing and using connected objects? Are they able to mitigate the impact?
Faki Saadi: First, they must have a strategy in place to ensure that all of their IoT devices are under supervision and are managed as an asset. They need to acquire software, for example, to monitor devices, and they need to ensure that the batteries are checked regularly. According to a recent report from SOTI, employees lose an average of 12 hours per month due to downtime issues affecting their mobile devices. By reducing downtime (and overall efficiency), businesses can do more with the same number of connected devices.

Businesses also need to prioritize the types of devices they really need for their operations – they should have had strategies in place for this before the pandemic. They must ensure that they have good relations with suppliers, and they must source connected objects from several suppliers. Problems arise when they depend on a single supplier, because the suppliers themselves have priorities. When demand exceeds supply, they will always take care of their best customers.
DirectIndustry electronic magazine: About 80% of global manufacturers face challenges in producing IoT products. How do they deal with the shortage of components?
Faki Saadi: Again, this all relates to a good relationship and an exchange of information with your suppliers. Manufacturers of IoT products need to keep a constant eye on the development of their products and ensure that they stay at the forefront of component technology. Many manufacturers fall into the trap of relying on older components. Because component manufacturers have the highest margin on their latest components, they will always prioritize their production over older ones.
DirectIndustry electronic magazine: What is the situation of France compared to the rest of the world? Are French manufacturers and end users facing the same issues?
Faki Saadi: The situation in France is no different from the rest of the world. In fact, it's worse than the situation in developing countries, as French businesses and consumers rely heavily on products containing semiconductors and other electronic components that are so scarce. Just like in other Western countries, connected objects are part of the daily life of the French: we cannot live without cars, without televisions, without computers, and that is before the switch to electric vehicles.
DirectIndustry electronic magazine: What impact will the shortage of components have on the use of IoT by companies and their digital transformation?
Faki Saadi: First, end-use companies will prioritize the IoT devices they need the most, which can slow down the transformation process. From a manufacturing perspective, the products to market will be delayed. And I think we might see the quality of IoT products drop as OEMs increasingly diversify their supply chain and incorporate new parts that might be inferior to what they would normally use. This means that the way end-use companies perceive these products will also change.